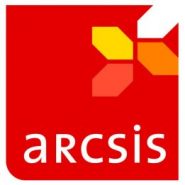 ARCSIS is the "Association pour la Recherche sur les Composants et Systèmes Intégrés Sécurisés" (Association for the research on components and secured integrated sysems. It aims to encourage, support and promote the microelectronics industry in Provence-Alpes-Côte d'Azur (PACA), at national and international level.
My various roles at ARCSIS
President of ARCSIS from 2009 to 2016
Supervised the financial package of the second phase of the CIMPACA programme (Centre Intégré de Microélectronique PACA: Integrated centre of microelectronics in PACA), regrouping 3 tools and competences sharing platforms
Representative of STMicroelectronics, Rousset site, at ARCSIS
Member of the board of the SCS competitiveness cluster as representative of ARCSIS since 2009, also treasurer since 2011
Mission and influence of ARCSIS
To fulfill all of its missions of strengthening the dynamics of innovation and enhancing the regional microelectronics ecosystem, it regularly organizes conferences that address the latest advances in areas such as photovoltaics, non-volatile memories, printed electronics and sensors of physical quantities. Thus it also encourages meetings and exchanges between specialists worldwide. Its monthly policy committees also consist in networking academic bodies, companies bearing projects, experts and potential customers.
ARCSIS also represents the microelectronic industry in the SCS – Solutions Communicantes Sécurisées (secured communication solutions) pole, of which she is a founding member and member of the Board of Directors. Its interaction with other competitivity clusters (Capenergies, Optitec Water Pegasus / Risks, CARMA, Sea …) enables ARCSIS to expand its areas of action to fields related to microelectronics.
ARCSIS also belongs to a European network of 12 semiconductor clusters.